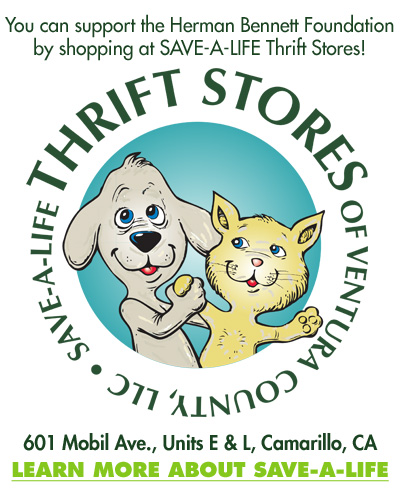 You can purchase tickets on our site, follow link above, or stop by Save-A-Life Thrift Store: 601 Mobil Ave., Camarillo and purchase tickets in person!

---

---
The Community Cats Coalition has come together to educate the public and provide TNR or Trap-Neuter-Return to manage overpopulation and disease.

learn more!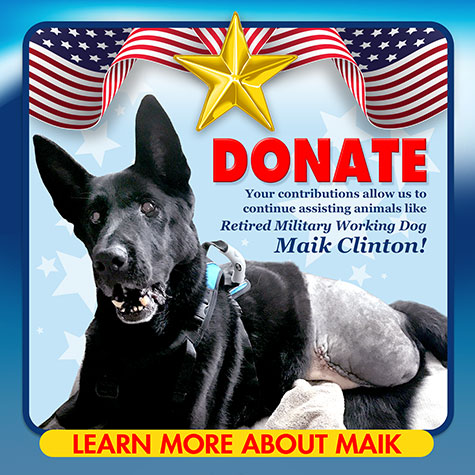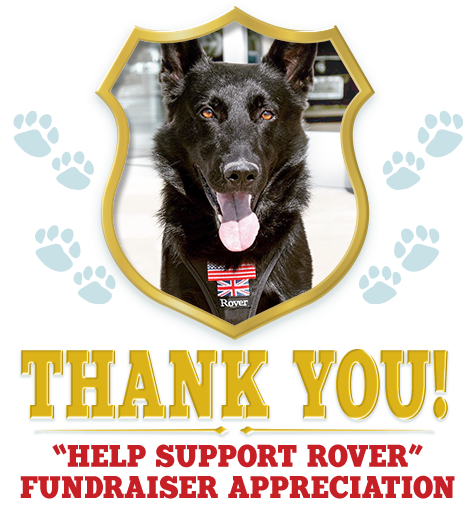 ---
The Herman Bennett Foundation is a private non-profit 501 (c) 3 organization. We are dedicated to working with local veterinarians and other related organizations to determine target areas most in need of both education and assisting low income pet owners and Feral Cats with the spaying and neutering of cats and dogs. The Herman Bennett Foundation has also expanded their operation to include assisting the Military/Service Dogs with their medical requirements (not covered by any agency); supporting Animal Rescue Groups and "No-Kill" Animal Shelters.

NOTICE:
Our Low Income Pet Owners spay/neuter Voucher Program is currently ACTIVE with our contracted Veterinary Clinic, Mercy Crusade in Oxnard, CA; The Low Income pet owner spay/neuter program provides (in most casts) 100% financial support to spay or neuter their pet to those who qualify (as vouchers are made available.)

Our Feral Cat Program is currently ACTIVE with Mercy Crusade in Oxnard, CA; VCAS (Ventura County Animal Services) in Camarillo, CA and other affiliated organizations such as Community Cat Coalition serving Ventura County. The Feral Cat covers the Spay or Neuter of feral cats trapped in Ventura and Los Angeles counties (as vouchers are made available.)

The Herman Bennett Foundation provides these programs based on availability of funding. Therefore, these programs can shift between "active" and "inactive" status and/or have periodic delays in providing assistance.

So as you can see it is important to "DONATE" to HELP us AVOID any delays or lapses in our services.
Click here to DONATE and support these categories;

MEDICAL ASSISTANCE FOR
MILITARY/SERVICE DOGS

SPAY OR NEUTER PROGRAMS

ANIMAL "NO KILL" SHELTERS/RESCUE GROUP
---
IT ADDS UP...
7 years + 2 mated cats &
their offspring can produce as many as:

420,000 MORE CATS
6 year + 2 mated dogs & their
offspring can produce as many as:

67,000 MORE DOGS
SPAYING & NEUTERING REDUCES:
ANIMAL SUFFERING
THE NUMBER OF HOMELESS OR SHELTERED ANIMALS
THE NUMBER OF CATS & DOGS PUT TO DEATH